11 Unusual Family Activities
We've teamed up with MyKidsTime for their top recommendations in Galway.

We've teamed up with MyKidsTime and asked them for their reccomendations for Things to Do in Galway for Familiesand they have come up with, not just a Top 10 but '11 Unusual Activities for Families to Enjoy in Galway'.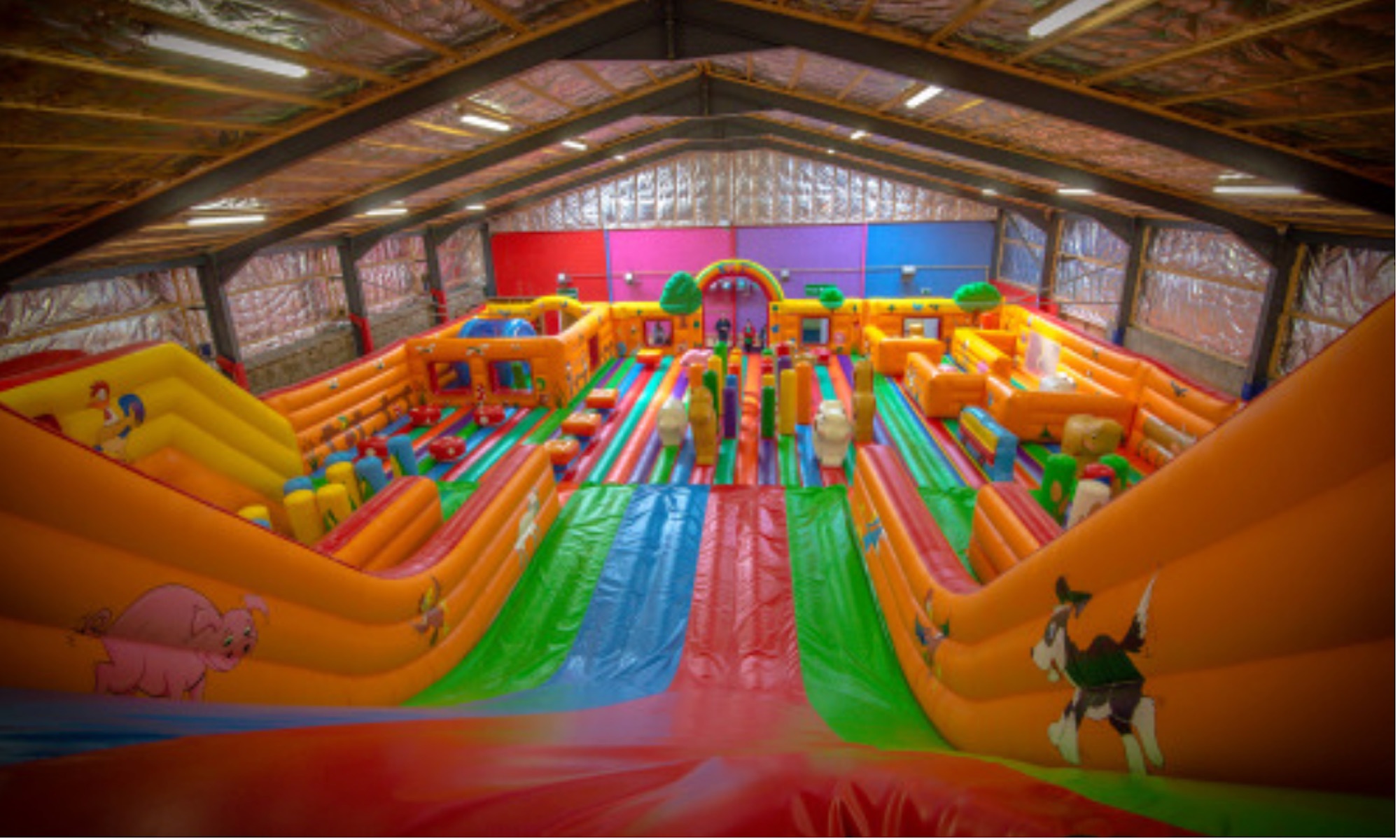 Turoe Pet Farm and Leisure Park in Bullan, Loughrea offers outdoor and indoor play options for all ages including a massive 8.000 sq foot bouncing castle in the Inflatable City. With 3 different length slides and special areas for younger children, all ages are catered for in the fully supervised play area, believed to be one of the largest inflatables in Europe!.
Age Range - Suitable for all ages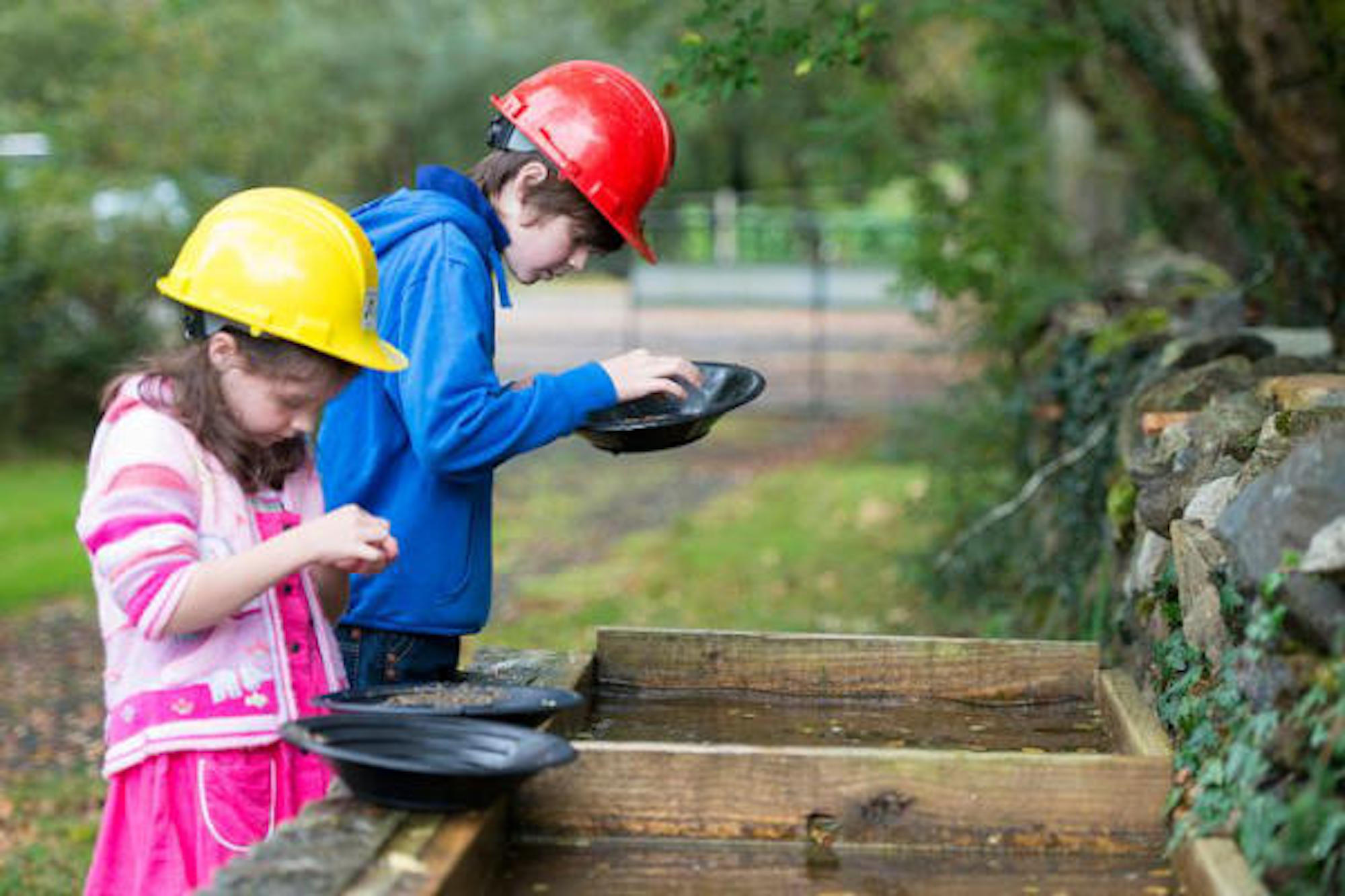 Glengowla Mines just outside Oughterard, offers a great family day out with a visit to the underground mine and the mining museum. But what the kids loved best was spending hours gold panning for real treasure!
Age Range - Suitable for all ages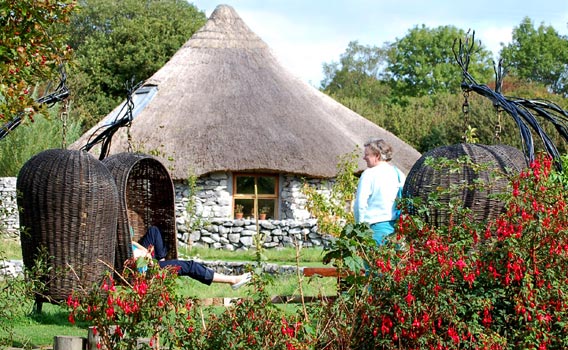 Brigit's Garden in Rosscahil will take you on a magical journey through the seasons and into the heart of Celtic heritage and mythology. With a family friendly discovery trail, fairy fort, crannog, calendar sundial, pond and a natural playground all set in 11 acres of traffic free native woodland and wildflower meadows, you and your family will enjoy every moment.
Age Range - Suitable for all ages
#4. Take a River Cruise
The River Corrib flows through the heart of Galway City and extends into the 2nd largest lake in Ireland stretching some 35 miles in length. While crossing some of the many bridges within the city be sure to look out for poetry plaques.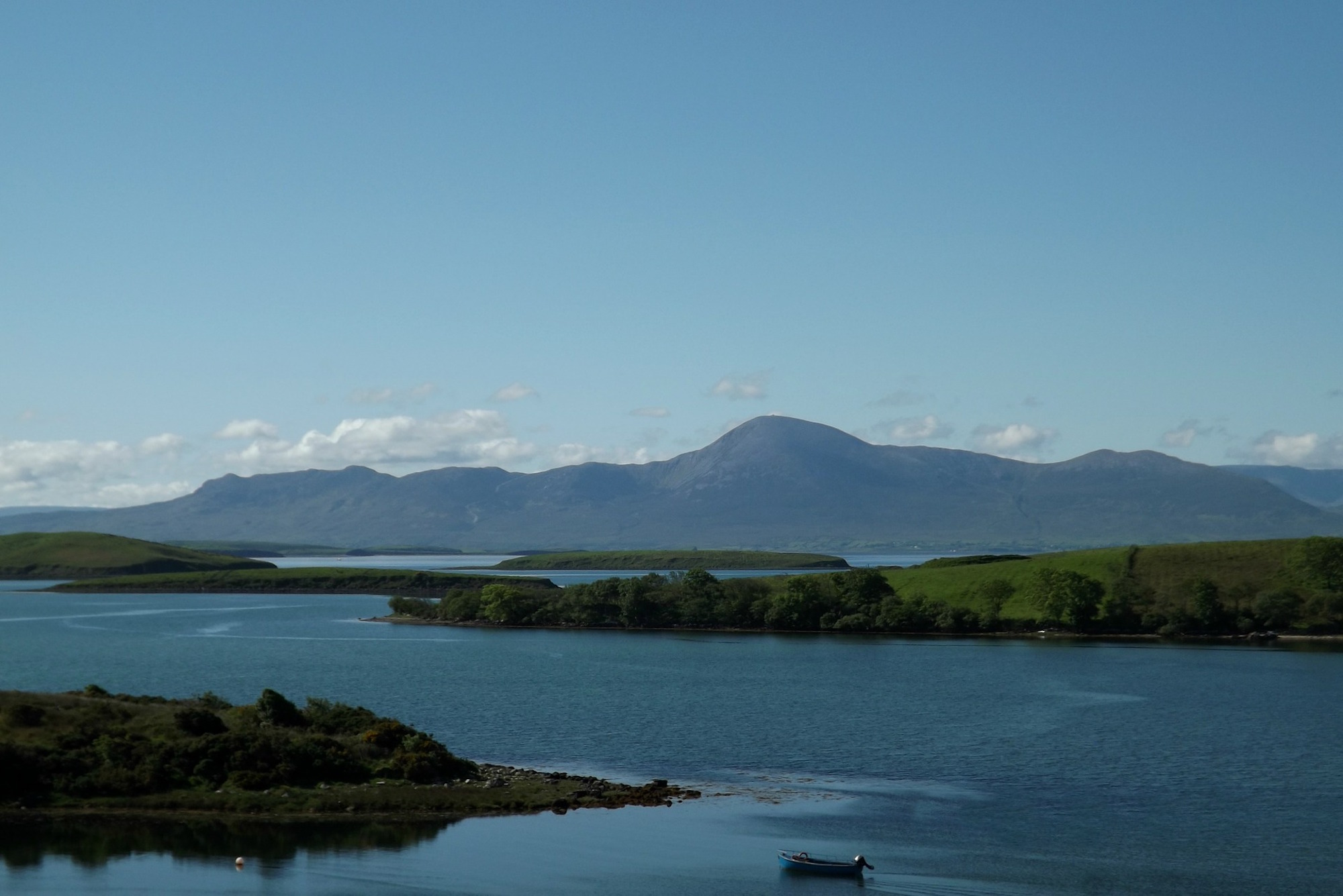 You can also take to the water on several boat tours. These are seasonal, so do check before you book.
From Woodquay in the city centre, take the Corrib Princess to the mouth of the lake.
From the pier in Oughterard take a cruise onto Lough Corrib where you can visit the historic Inchagoill Island and onto Cong, home of Ashford Castle.
Or you could take a Kayak tour with Kayakmór Tours from Menlo Pier, Keekill Pier or Lisloughrey (Cong) pier. They also have tours of Galway Bay
Age Range - Suitable for all ages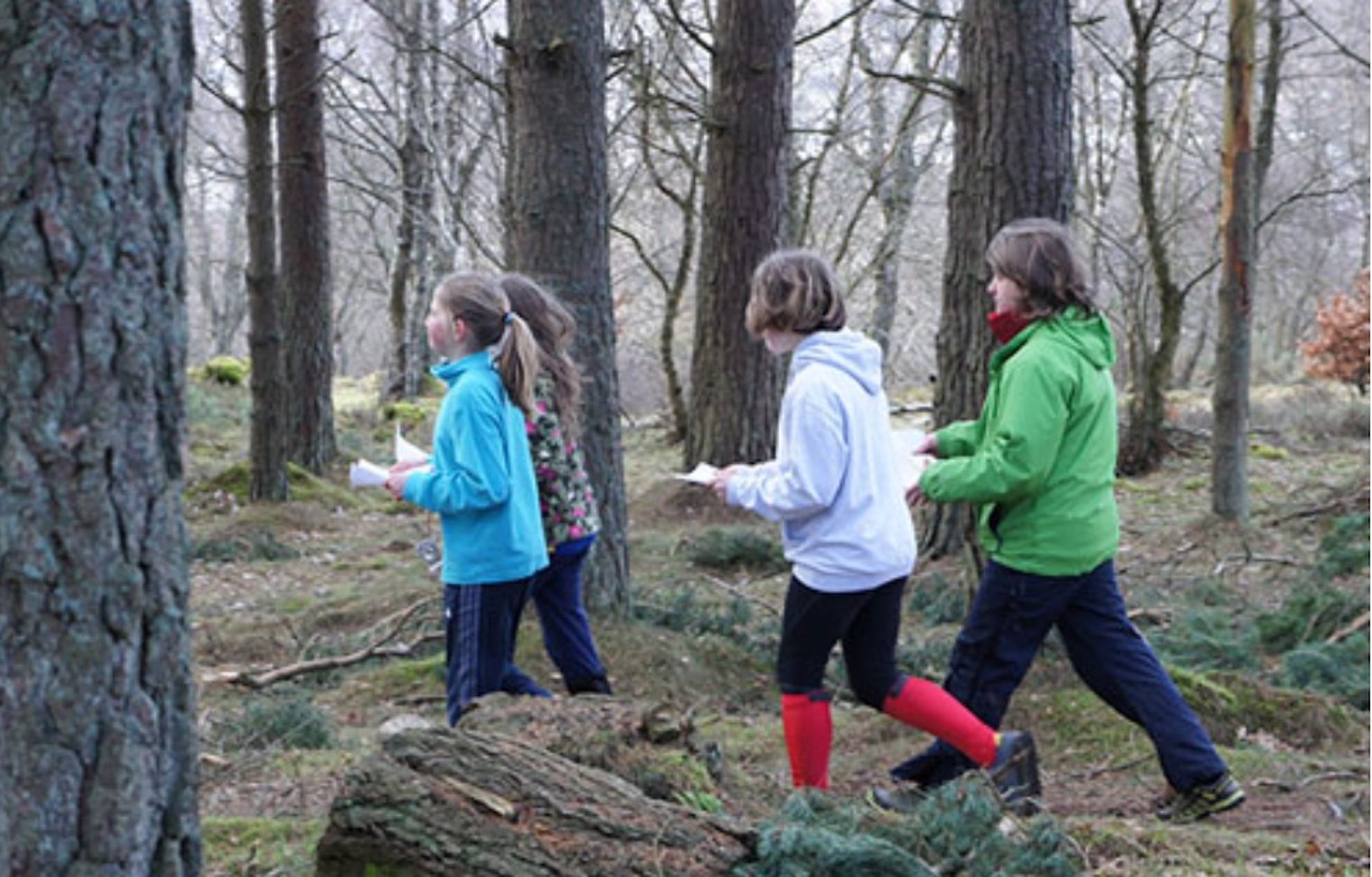 Elie Mental Activity Park is set in 50 acres of woodland just outside Galway city near Barna. They offer adrenaline fuelled experiences for adults and kids over 10 years. From Laser tag to paintballing, disc golf to orienteering and archery it is adventure all the way!
Age Range - 10 Years+
#6. Take a trip to Salthill and kick the wall, find the time capsule and jump from the tower!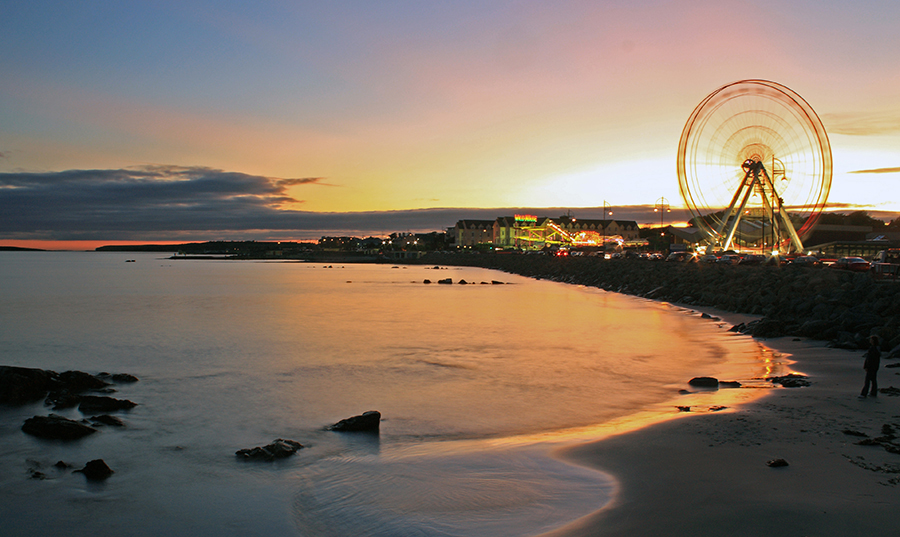 A visit to Galway would not be complete without a trip to Salthill. There are amusements, an aquarium, playground, eateries and bars aplenty but a must do is to walk the famous Salthill Prom and kick the wall at Blackrock. This tradition has been taking place for years and is rumoured to bring you good luck, but the jury is still out on that one!
Make sure to pack your swimsuit and take a jump from the top of the Blackrock diving tower into the wild Atlantic ocean. Only go up if you intend to complete the jump or you will be taking the walk of shame! (another old Galway saying for those who climb to the top but chicken out of jumping)
Be sure to visit the Circle of Life Garden in the Quincentennial Park in Salthill and see if you can find the time capsule buried there too.
Age Range - Suitable for all ages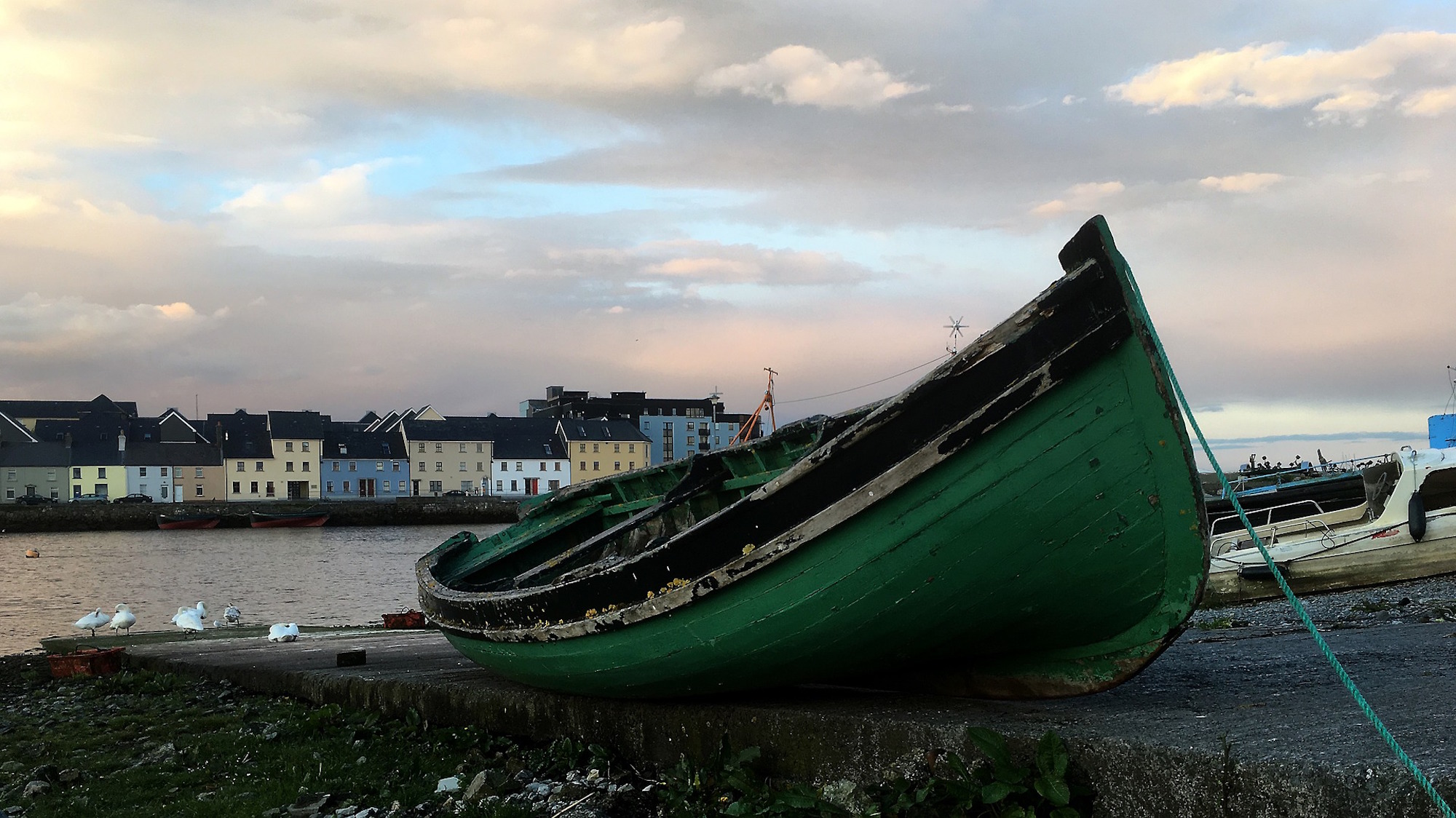 The Galway City Museum sits where the river meets the sea beside the historical Spanish Arch. Here you will find 3 floor of exhibits showcasing the rich history of Galway. And best of all, it is free to visit and is open year round.
Age Range - Suitable for all ages
#8. Escape, if you can, at escape experiences in Galway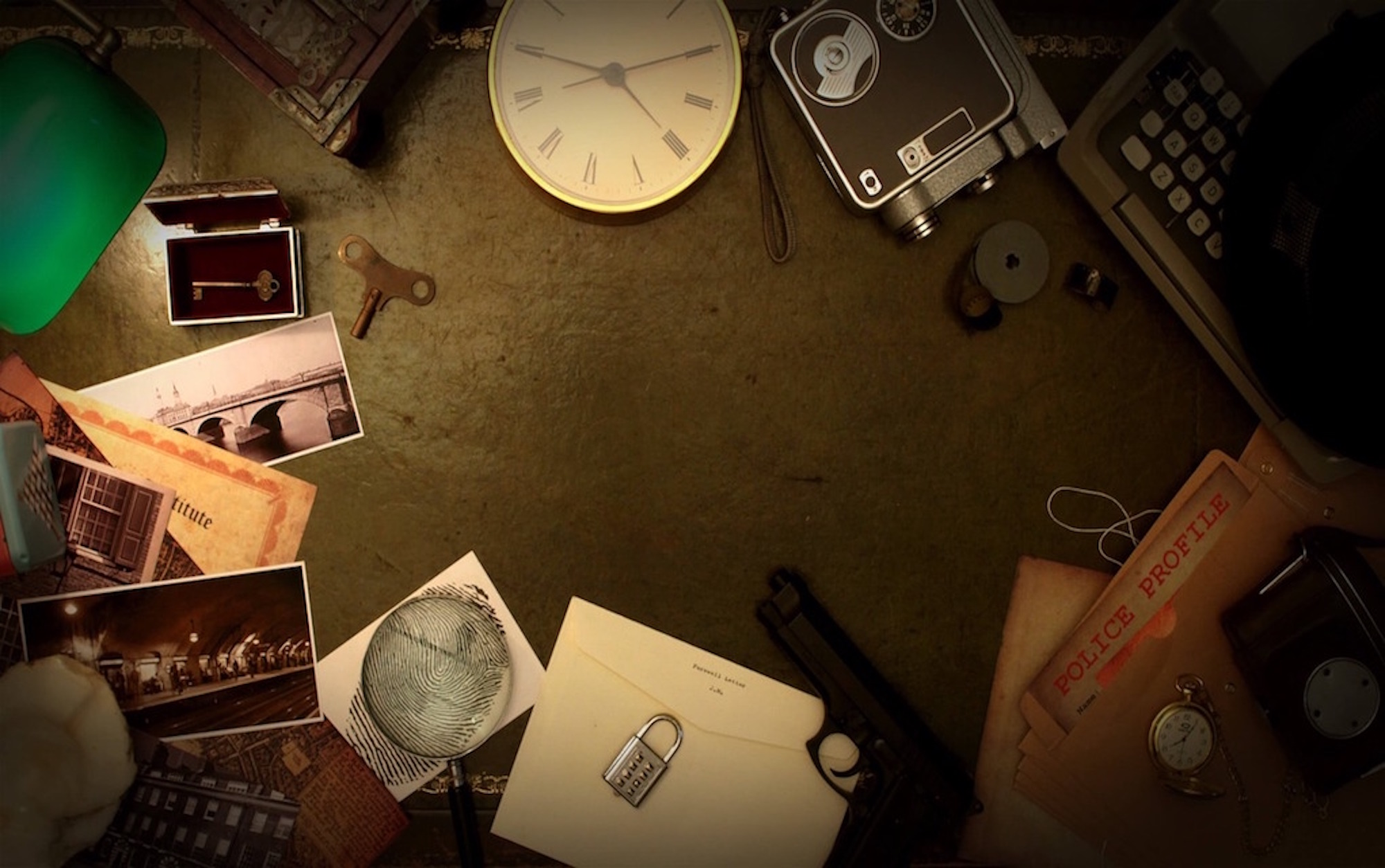 Escape Room Experiences are growing in popularity and offer an exciting way to spend time together with friends and family looking for clues and trying to solve a puzzle in order to escape in the allotted time.
Galway currently has 3 city centre Escape room experiences; Great Escape Rooms on Abbeygate Street Upper, Asylroom on Dominick Street Lower and Openthedoor on Prospect Hill.
Age Range - Suitable for ages 8+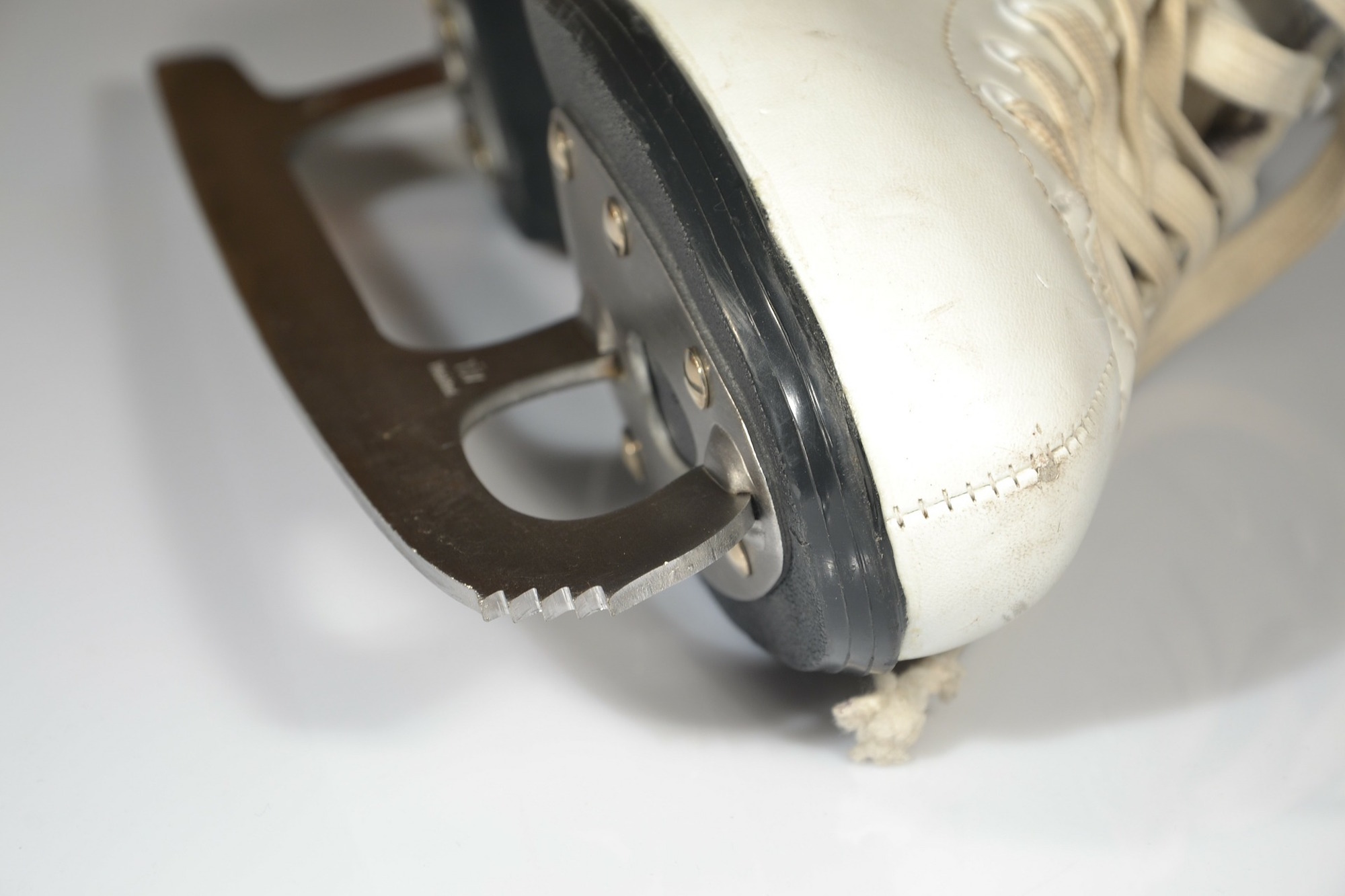 Jump Lanes in Ballybane offer an indoor trampoline park for hours of bouncing fun and also have an artificial ice rink which is open year round. Even younger children can take to the 'ice' with special skating aids.
Age Range - Suitable for all ages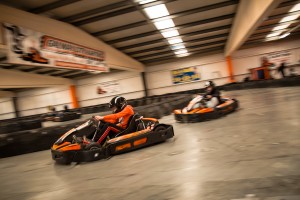 If getting behind the wheel is your thing then you need to take a trip to Galway City Karting in the Lisobaun Industrial Estate. There you will find 20,000 sq feet of race track and karts suitable for all ages from 7 years +. Who will be declared the champion driver and can the kids beat Mum & Dad?
Age Range - Suitable for ages 7+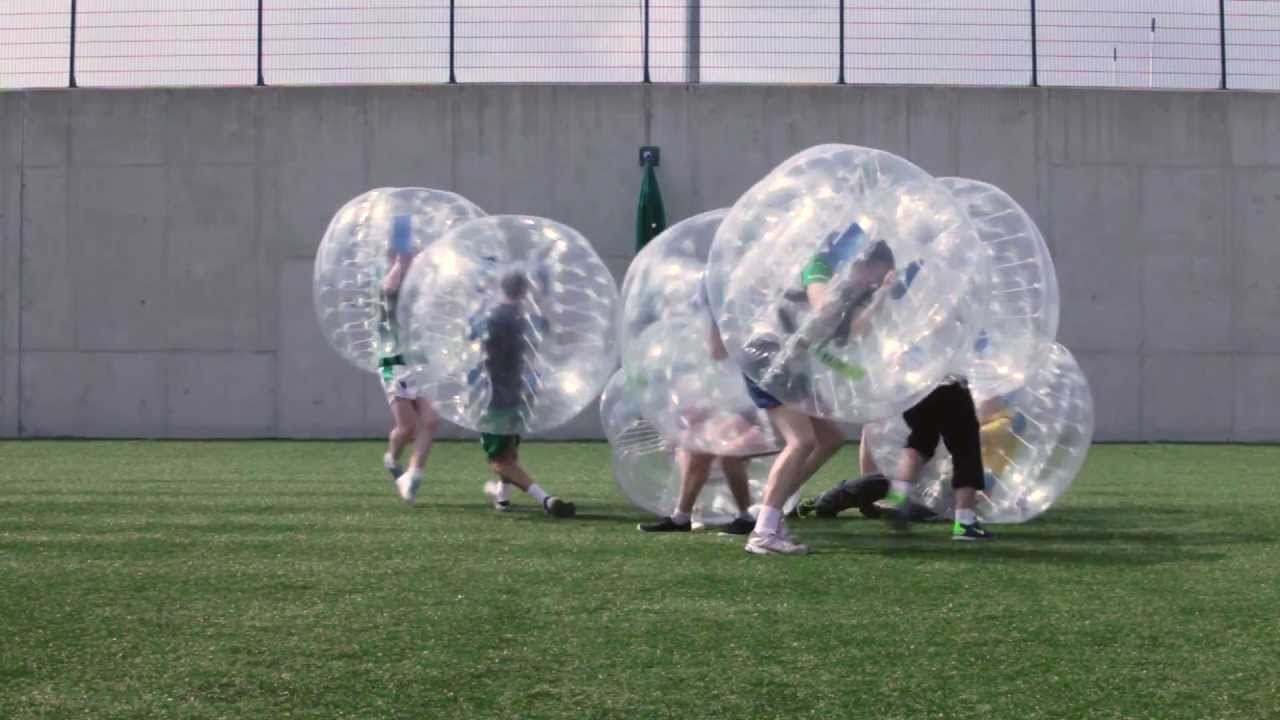 AstroBay are based in Renmore and offer Bubble Soccer experiences for teams and groups looking for a fun day out. From Bubble Archery to Bub-ble Olympics and soccer you will enjoy every second. (minimum number of players required for a booking)
Age Range - Suitable for ages 6+
#12. Visit a castle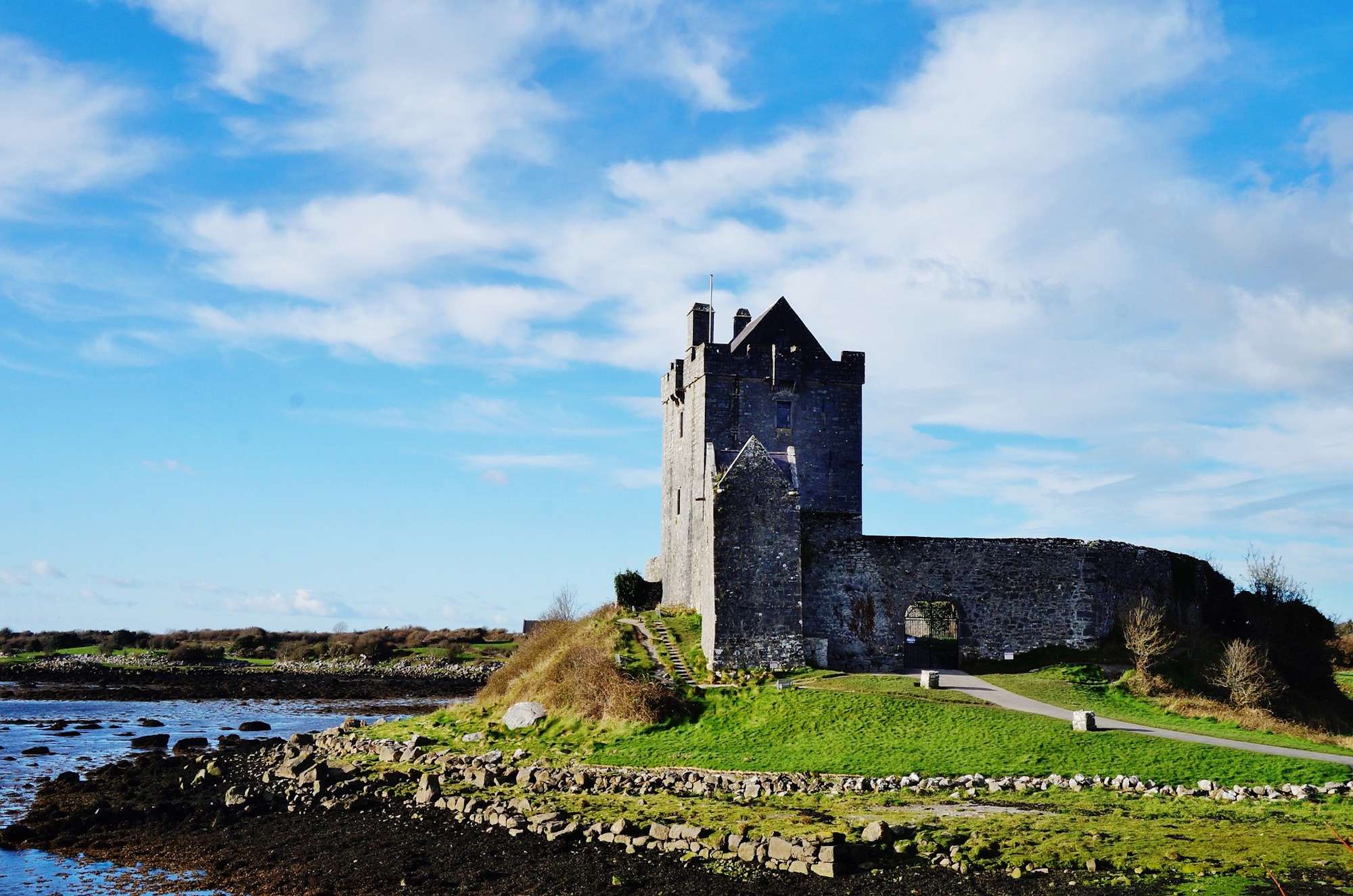 As the city of the tribes Galway has a number of castles open to the public including; Oranmore Castle, Menlo Castle ruins), Terryland Castle (ruins), Merlin Castle (ruins), Dunguaire Castle (Kinvara), Aughnanure Castle (Oughterard), Athenry Castle and Portumna Castle are just a few that are worth a visit.
Age Range - Suitable for all ages
This article has been brought to you in association with mykidstime.com, a Galway based company who provide a wealth of great ideas for activities, events and fun-filled days out and in for parents and their children.
Contact our Reservations Team today who can assist you in planning your Summer Family Break in Galway on 091 381200 orreservations@theconnacht.ie